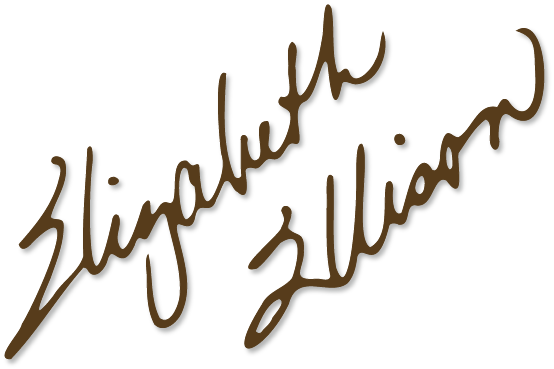 Elizabeth Ellison is an impressionistic painter, whose art expresses how she feels about living in the Smoky Mountains. Enjoy this online gallery of her works on paper, canvas, & mixed media; and stop by her studio/gallery on your next visit to Western North Carolina.
According to Elizabeth, "When I paint, the subject matter has generally been in my mind for a while and once I think I am ready for the journey, I hardly ever hesitate. I feel as if I am not in control,  that a spirit is there filling the canvas or paper with color, shapes, feeling and I am only an active observer."
Elizabeth often uses some of the earth and sand from mountain streams in her paintings. She also frequently gathers and processes native Appalachian plants to make the handmade papers she uses. The land has nurtured her creativity, and to honor it, she and her husband George have set up a private conservation easement to protect the watershed where they live. Their land is surrounded on three sides by the Great Smoky Mountains National Park.

The Gallery is open (usually) Tuesday - Sunday from about 10:30 am - 4:00 pm. It is best to call to make sure I am there, especially if you are coming from out of town. I am happy to schedule an appointment at almost anytime as I live close by and LinaBlue and I are happy to have visitors.
Elizabeth is now representing Ann Smith and Quintin Ellison in her gallery in the Old Clampitt Hardware building.
Elizabeth offers private lessons in watercolor at the studio. Give her a call for more information.