Studio / Gallery
Scroll through this photo gallery to take a virtual tour of the paintings in Elizabeth's studio in Bryson City, NC, just an hour west of Asheville. The gallery  occupies space on two floors in the 1905 "Old Clampitt" Hardware Building. The Clampitt family owns and operates this original hardware and sundries store as well as an antique store in another historic Main Street building. Click to view a larger image of any picture.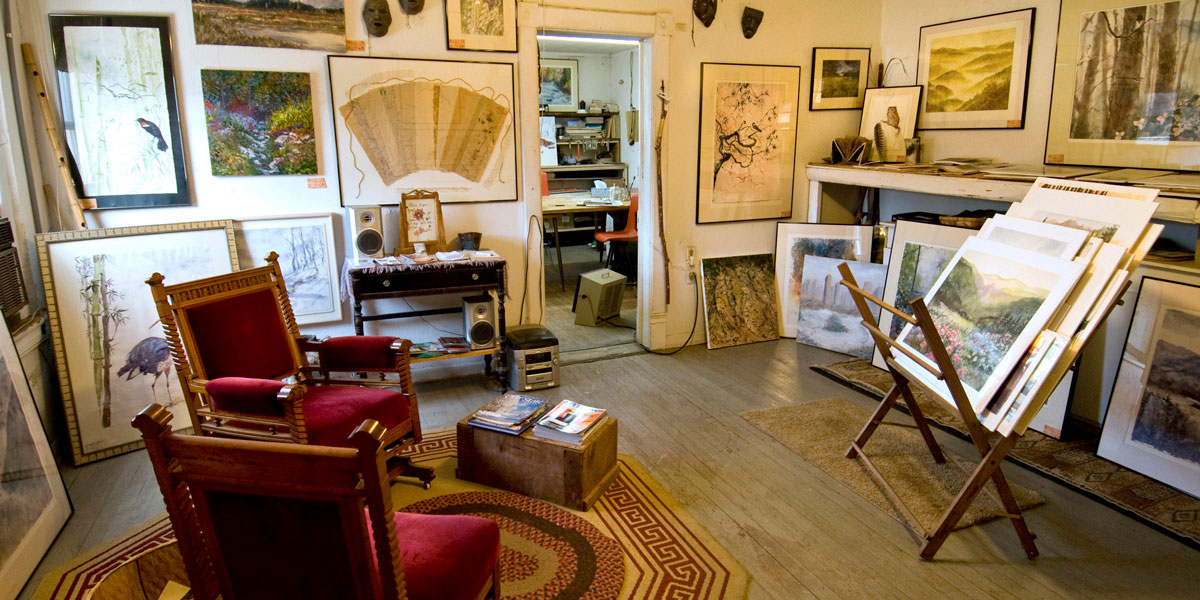 Visit our studio/gallery on Main Street
in the Old Clampitt Hardware building.
Elizabeth is now representing Ann Smith and Quintin Ellison in her gallery.
Elizabeth offers private lessons in watercolor at the studio. Give her a call for more information.